I decided to learn how to do an animation for websites, and I can't believe I didn't learn earlier. I practiced with making one for the awesome street team I am in Etsy for Animals. "All items at the EFA store have been donated by generous EFA members. 100% of the proceeds will be donated to the EFA Charity of the Month so take a peak and indulge in all things handmade."
Check it out: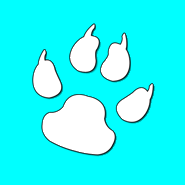 If you want to use this in your website,
here is the code, just copy and paste :)
Trying to put a code ended up making things weird. If you would like code leave a comment, and I will forward it to you.